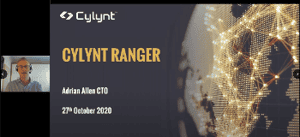 Preview: The seventh annual Cylynt Software Monetization and Anti-Piracy Summit, held virtually over two days on October 28-29, was once again a huge success, attracting 350 attendees, which is a 250% increase over the previous year. Presenters included legal intellectual property (IP) and copyright experts, cyber-security experts, and seasoned authorities on license compliance and software monetization from industry-leading, global high-tech companies. Customers and prospects tuned in from over 20 countries to hear 33 speakers on a wide variety of topics surrounding software monetization, usage analytics, license compliance, and piracy litigation in the U.S., Europe, China, Russia, and Asia Pacific regions. The sessions included spirited panel discussions and interactive Q&As with the attendees.
Charitable Causes
In this challenging year Cylynt wanted to do something to help by donating a portion of the summit registration fees to charity. Thousands of dollars were raised to support the Gates Philanthropy Partners for Combating COVID-19 Fund, the Red Cross, and the World Wildlife Foundation.
Inaugural Virtual Format
While we were nervous about the online format, and sensitive to limitations on open interaction and discussion, and the absence of in-person networking opportunities, the virtual format turned out to be a win/win for everyone. We were able to both significantly expand our audience and reduce the registration fee. That, coupled with no travel costs, enabled companies to allow more key employees to attend as opposed to designating just one or two representatives as in previous years.
Cylynt User Group Meeting
Our annual user group meeting was held on October 27 and attracted a record 111 attendees with a broad mix of advice on getting the most out of the Cylynt software and insights on license compliance program best practices.
Adrian Allen, Cylynt CTO, unveiled the new Cylynt Ranger technology, which identifies unauthorized use on non-instrumented or compromised applications. Chris Luijten, Cylynt co-founder and Graham Kill, Cylynt executive chairman, put customer success under the spotlight, revealing some of the time-saving enhancements customers can incorporate to increase their success. Federico de la Mora of Ansys advised on how to scale up a license compliance program and Norm Kelly of Synopsys updated Cylynt users on the Synopsys license compliance program. Andy Clarkson of CJCH Solicitors talked about his personal perspective on license compliance. Rory O'Connor, consultant, and Simon Davey, Cylynt customer success manager, presented real-life usage analytics examples to demonstrate how businesses can be transformed with a data-driven approach.
Combating Piracy and Revenue Recovery
Denise Mingrone of Orrick, Herrington & Sutcliffe introduced a method for combating piracy using the three Rs (restrict, recognizance, remediate) and discussed when it is best to litigate, what works and doesn't work, and threats to future anti-piracy efforts. Bob Smith, executive director of the Electronic System Design (ESD) Alliance, talked about how trade associations provide a forum where companies in a market segment can collaborate to discuss and solve problems that impact the market as a whole, avoid antitrust or collusion claims, and work together for the benefit of the entire segment. Jay Buck and Viresh Chana of Connor, along with Saurabh Bose of Siemens, discussed how to leverage data and technology to scale engagement and growth during the pandemic.
One area of focus this year was on combating software piracy and revenue recovery litigation in Russia, China, and Southeast Asia. Jay Buck of Connor and colleagues Lee Taylor, former of Quest Software and Peter Jones of Siemens talked about how to capitalize on missed opportunities with proven revenue growth and value creation strategies. Patrick Jenevein of Pointe Bello LLC shared new insights into the contrast between U.S. and China legal systems.
Software Monetization During COVID-19 and Beyond
The effects of COVID-19 travel restrictions on marketing and sales was a prevalent concern this year, sparking presentations on how to capitalize on missed opportunities with proven revenue growth and value creation strategies and how to leverage data and technology to scale engagement and growth. David DiMillo of Thales presented the keynote, discussing how combining entitlements, usage analytics, and license compliance data for a true 360-degree perspective on the installed base can give on-premise software companies advantages similar to software-as-a-service (SaaS) companies.
Litigation in the U.S., China, and Asia
Well-known litigation and IP attorneys Guy Ruttenberg and Steve Papazian of Ruttenberg IP law and Glenn Forbis of Harness Dickey & Pierce provided insight about topics such as using phone-home technology data to litigate piracy cases and remedies for copyright infringement, including circumvention, finding infringers, building a case, and deciding how to gain leverage in a lawsuit.
Kent Kedl of Control Risks discussed the geopolitics of doing business in China and Rouse attorneys Chris Bailey, Yen Vu, Kaew Thammasujarit, and Kin Wah Chow presented the challenges and advantages of prosecuting piracy and recovering revenue in Vietnam, Thailand, and Indonesia. Evgeny Danilov of ITCA shared his knowledge on the pros and cons of license compliance in Russia.
Roundtable Discussions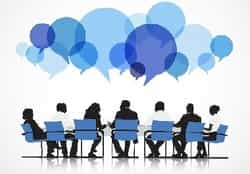 Two roundtable discussions proved extremely valuable to attendees. "Managing the Software IP Risks of Working Remotely" featured representatives from Thales, Siemens, and Cylynt sharing their perspectives on how organizations are securing their networks from cyber attacks and preventing misuse during the current remote working environment. Heavyweights in license compliance from Dassault Systèmes, Siemens, Hexagon, and Rouse participated in an interesting and lively discussion on revenue recovery issues in the "Accomplishing Piracy Revenue Recovery in China and Recommendations for Protecting IP" roundtable.
On-Demand Presentation Videos Available
If you were unable to attend the event, missed some of the presentations, or just want to review presentations of particular interest, you can visit our summit resources page to register to view the videos on demand. In addition, stay tuned for a wealth of information from the summit that we will be sharing over the coming months in the form of blogs, white papers, and more. Keep an eye out for our newsletter, which will alert you when new content is available.
Next Year
We are pleased to announce that due to the success of this year's virtual event and the hundreds more people who were able to attend due to not having to request travel funding and large registration fees, the event will be virtual again next year. The format will evolve to allow for real-time interaction and Q&A opportunities. Should travel restrictions open up, Cylynt will hold its annual spring R&D Roundtable meeting scheduled for May 21, 2021 on site, giving users an opportunity to collaborate in person. Alternatively, this event will be virtual also.